your local slackline association in Freiburg
9 May 2023: Open Slackline Meeting from now on every Wednesday at the posts near the lake in Dietenbachpark. We meet from 3:30 pm till sunset 🙂 Come around and bring your lines, we look forward to seeing you!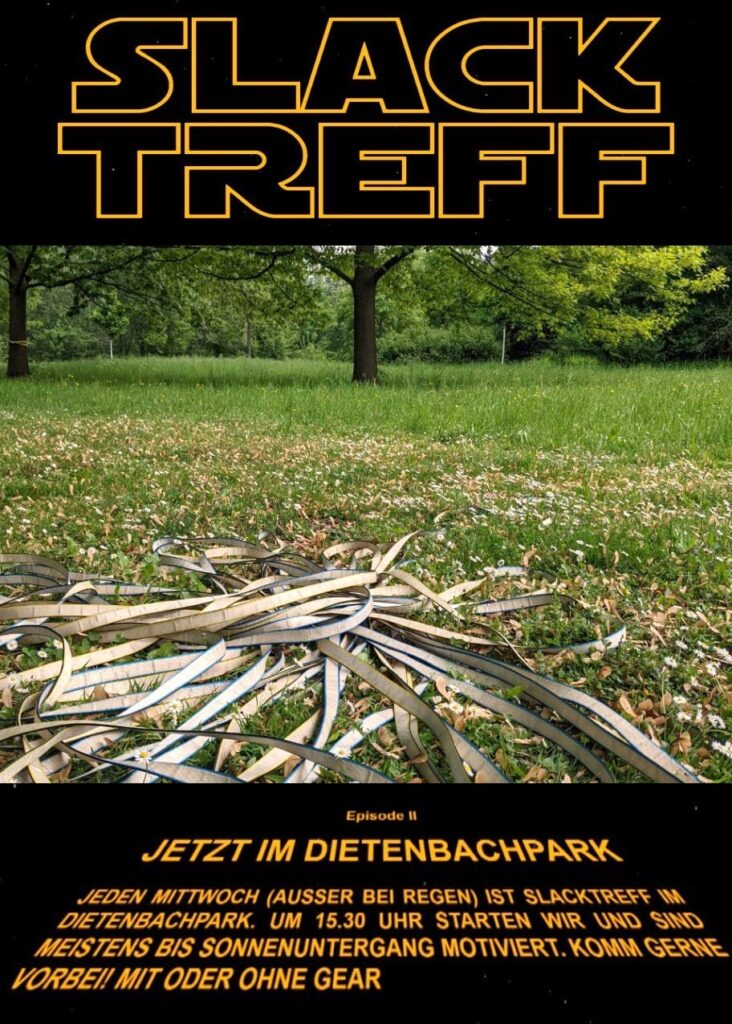 More news in the blog
Longline, Highline, Waterline
Information and tips for rigging
Slackline parks in the city
Objectives, activities, gear sharing
Become a member of Slackline Freiburg e.V.!